Programmed Engineering Services Australia – PESA have been manufacturing Propguard since 1970 and still have the reputation for being the most durable and cost effectivePropeller Safety Guard available.
The PESA Propeller Safety Guards are an approved and recommended supplier of Surf Life Saving Australia and its affiliated Clubs throughout Australia for all Surf Life Saving Activities.
We supply and stock standard 25HP Prop Guards for the following approved motors used by Surf Life Saving Clubs
Tohatsu
Johnson/Bombardier
Evinrude E-Tec
Mercury
Yamaha
As a testimony to the superior quality of the PESAPropeller Safety Guard, they are the guard of choice of many Surf Life Saving Clubs around Australia, the Department of Defence, Search and Rescue authorities. The Australian Government Department of the Environment, and Water – The Australian Antarctic Division and The Australian Navy Cadets. The guards are also used by Commercial fisherman and recreational boat owners in Australia, Asia and Europe. Propeller Safety Guards are just one of our quality sheet metal components produced in our sheet metal fabrication workshop.
Custom Made Guards
PESA also provide the service of custom made Propeller Safety Guards to suit any size motor. The widely growing numbers of safety conscious consumers use these products. Our guards are made to order – a specification dimension form can be downloaded. Once completed please return to our offices for quotation.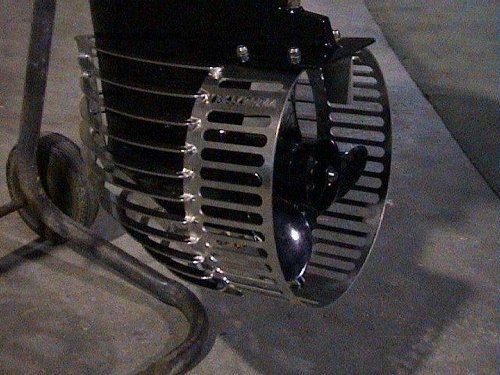 All guards are electro polished and come with a bolt kit and fitting instructions.
Custom Made Rings
PESA also supply a ring only for protection to your Propeller; a cost-effective way to protect your Propeller from damage caused by debris especially in rivers and lakes. The rings are a much more viable alternative to replacing costly and expensive props.
For more information on metal laser cutting, metal finishing, sheet metal folder services, turret punch pressmachinery, sheet metal welding in Melbourne, profile cutting, sheet metal fabrication and sheet metal components, call PESA today on (03) 9547 5244 or contact us here.
Propellor Guards forms and information